Local Art Scene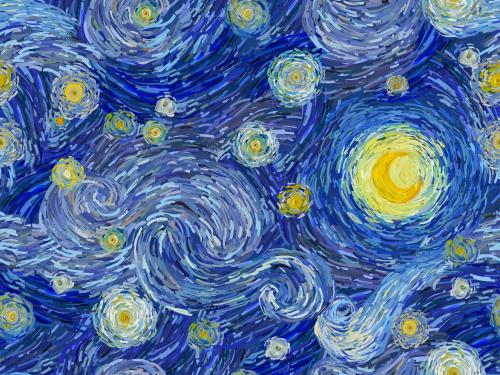 The Minneapolis Sculpture Garden is an 11-acre park of native trees and plants integrated with clever contemporary art like a giant blue cockerel and a larger-than-life cherry balancing on a spoon. Since the Garden joined forces with the Walker Art Center, it has been deemed one of the largest urban sculpture gardens in the country with 40 permanent art installations. To enjoy the finer side of art in the city center, the Minneapolis Institute of Art is a free, public museum established in 1883 with the hopes of instilling art into the life of the community. With permanent works of art from the likes of Édouard Manet, Camille Pissarro and Vincent van Gogh, the museum has not only accomplished its mission on a local level, but also become a flagship for fine arts throughout the world.
Minnesota Zoo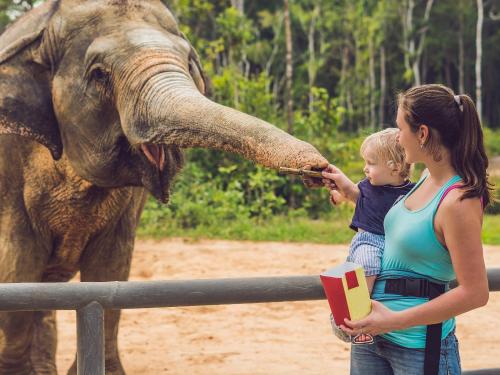 Connect with the wild side of Minnesota at the local zoo. As one of the first to house their animals based on their authentic living environment as opposed to simply categorizing them by species, the Minnesota Zoo is a stroll through Mother Nature's habitat the way she intended it to be. You'll discover six themed areas and walking trails, including the Medtronic Minnesota Trail with native animals of Minnesota, the Northern Trail, Tropics Trail, Discovery Bay featuring marine wildlife, Russia's Grizzly Coast and the Wells Fargo Family Farm. Families can participate in daily activities, and events like Adult Night Out at the Zoo features themed parties with drinks and food for purchase. Tickets to the zoo are $12 for children ages 3-12, and $18 for adults.
Valleyfair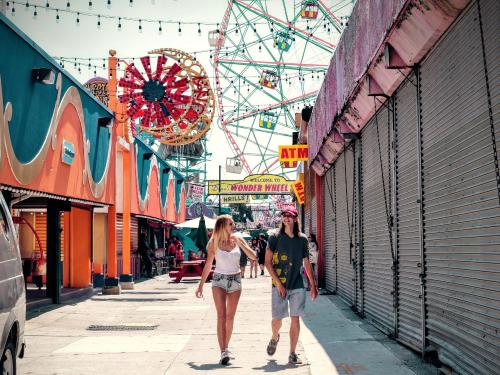 Let loose at Minnesota's thrilling amusement park, Valleyfair. With rides like the Corkscrew, Delirious, High Roller and Wild Thing, you know you're in for a heart-racing treat. The park features over 75 rides and attractions, including 8 roller coasters. Located in Shakopee approximately 20 minutes from the Cambria Hotel Bloomington Mall of America, you can indulge in a day of fun without having to travel too far. There are daily and group admission tickets available to purchase in advance on the Valleyfair website.
Canterbury Downs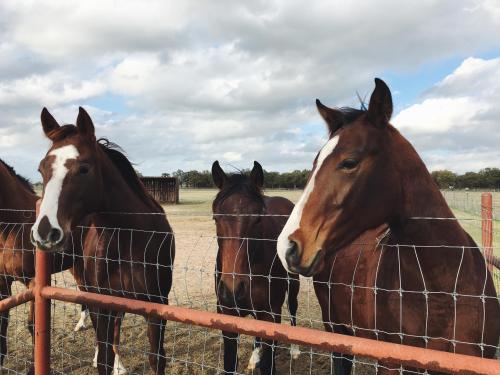 Indulge in a day at the races at Canterbury Downs. From early May to mid-September, you can join locals and visitors alike to cheer on your winning horse picks during scheduled races taking place Thursday through Sunday. There are fun events, especially in the summer, including the Canterbury Cocktail Classic that features local distilleries and handmade drinks, and Beerfest where they celebrate locally crafted IPAs, lagers, stouts, pilsners and ciders. If you arrive on a regular day of racing, there are great dining options to keep you satisfied, including a chophouse serving steaks and specialty cocktails, a buffet with specials like Seafood Fridays and Italian Saturdays, and an ice cream stand offering cool treats.
Mystic Lake Casino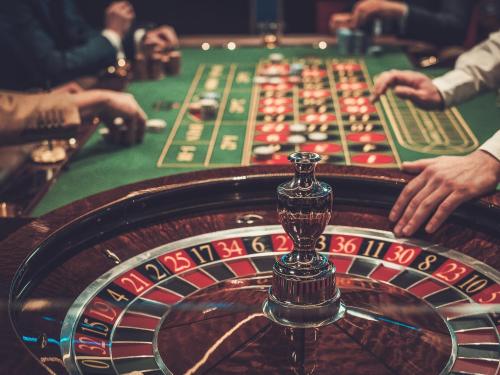 If you're feeling like Lady Luck decided to accompany you on your trip to Minneapolis, Mystic Lake Casino is where you are certain to revel in a night of non-stop gambling, dining and entertainment action. Games include slot machines, bingo, video roulette, pull tabs and dealer blackjack. Free entertainment is also available with DJs, local bands and themed parties taking place throughout the week. You can also catch a live concert with top A-list celebrities like Ringo Starr, Ben Harper, Kesha, Alice Cooper and The Temptations. Should you get hungry during all the fun, there are 13 restaurants, bars and cafes located at the Casino.