Flight Restaurant & Bar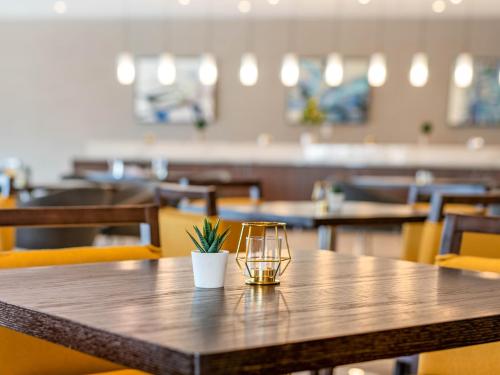 Treat yourself to a hotel dining experience in our modern Flight Restaurant & Bar with a twist of Twin Cities flair. Our bistro restaurant menu is inspired by the local dining scene, using fresh ingredients for ultimate flavor. We've curated a craft beer menu featuring local breweries that give you a taste of what's brewing in Minneapolis and beyond.
If you're craving a delicious coffee to get your morning started right, just ask our expert barista to make your favorite specialty coffee. When it comes to good food and refreshing drinks, the Cambria® hotel in Bloomington allows you can take advantage of a great dining experience.
Restaurant Hours